Private Dining in Cincinnati
Located at Fountain Square in downtown Cincinnati, Jeff Ruby's Steakhouse is in the heart of it all. With a modern Art Deco sophistication and downtown style, our elegant private event rooms host groups of 10 to 48 guests in lavish vibrancy.
"Everyone talked about how wonderful the food and evening were and thanked us for days! I appreciate your advice in making this evening perfect."
"Please let your staff know how much we appreciated all their work the night of our rehearsal dinner. Your staff went above and beyond in assisting us to make the evening a very special one for all of us."
"Dustin and the rest of the service team were fantastic. The evening flowed very well with Dustin's timely suggestions. The food, drinks, and atmosphere were enjoyed by all. Thanks to all for a memorable experience."
"The food was what we expect from Jeff Ruby's. Excellent with rave reviews from the newcomers. Service was impeccable. Your staff was so friendly and helpful. From working with you, from the set up and removal of the flowers."
Sommelier Room
Host your next private party in secluded luxury surrounded by an extraordinary display of our finest vintages.
Capacity: 10

Arrangement: 1 Round Table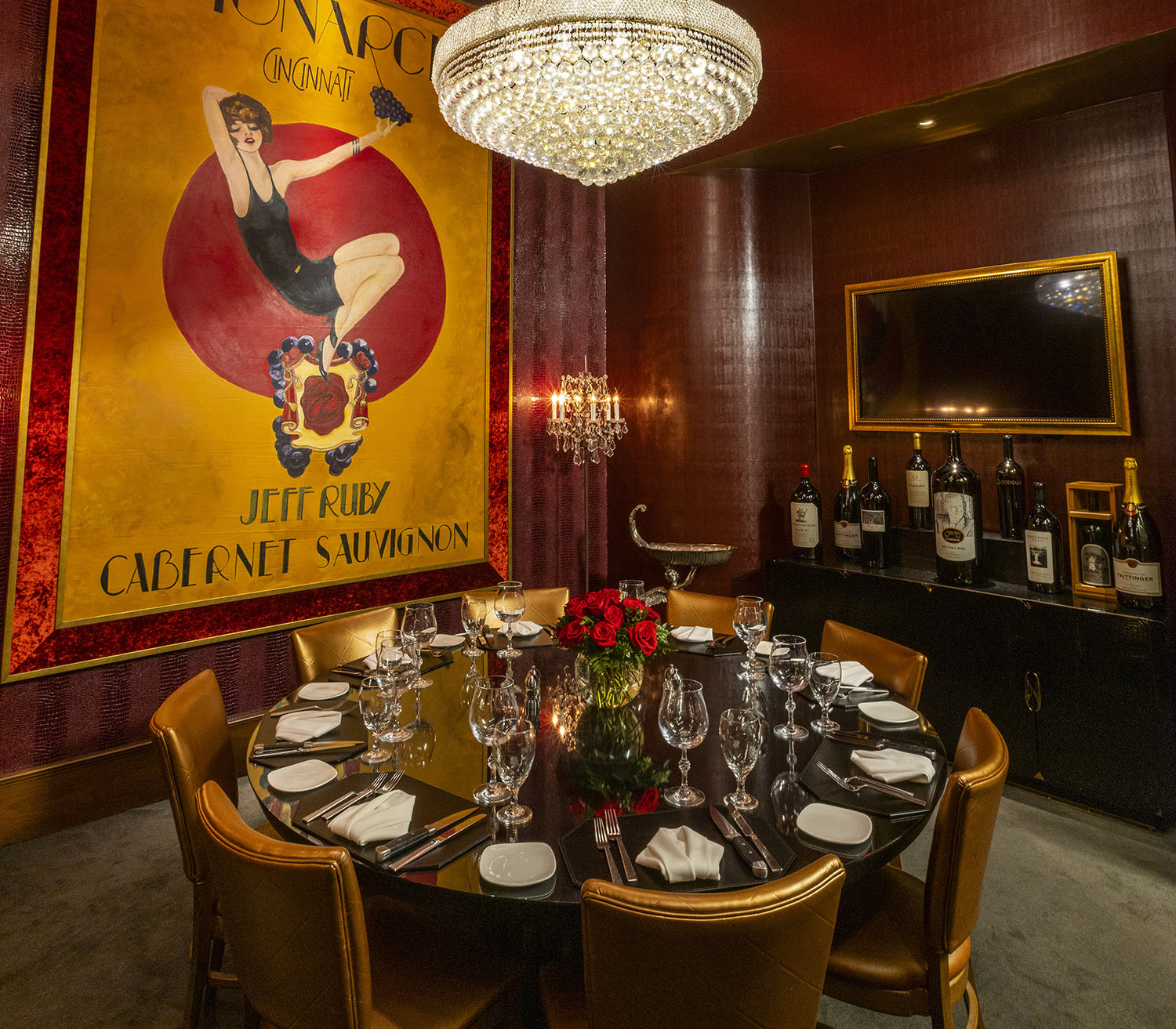 Legacy Room
Dine among legends in this swanky alcove featuring portraits of Pete Rose, Johnny Bench, Neil Armstrong, William Procter, and many of Cincinnati's most prominent icons.
Capacity: 12
Arrangement: 1 Round Table
The Jeff Ruby Room
Illuminated amber gemstone, onyx agate, and real tobacco leaves set off the unique character of this room, paying homage to the boss' legacy.
Capacity: 18
Arrangement: One Rectangle Table
The Speakeasy
Hidden just past the kitchen, this luxurious and cozy niche features a backlit stained glass window which is actually a hidden door opening into a fine dining space lined with bourbon barrel staves.
Capacity: 10
Arrangement: One Rectangle Table
The Gatsby Room
Replicating a set from The Great Gatsby movie, this room features a white marble fireplace and Venetian chandeliers.
Capacity: 48
Arrangement: Six Round Tables
Let's Bring Your Experience to Life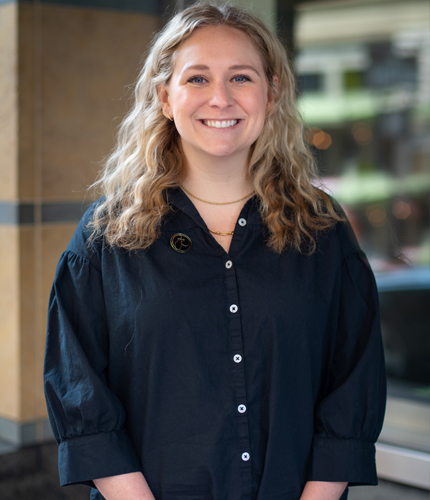 Contact Us
Jeff Ruby's Steakhouse - Cincinnati
505 Vine St
Cincinnati, OH 45202
DINE-IN HOURS:
Sun    4:00 pm – 9:00 pm
M-Th 5:00 pm – 10:00 pm
Fri       5:00 pm – 11:00 pm
Sat      4:30 pm – 11:00 pm
TAKEOUT HOURS:
Sun-Sat 4:30 pm – 9:00 pm
DELIVERY HOURS:
Th-Sun  4:30 pm – 9:00 pm
MEAL KIT HOURS:
Sun-Sat  OPEN – CLOSE
(Delivery also available for Meal Kits Th-Sun)